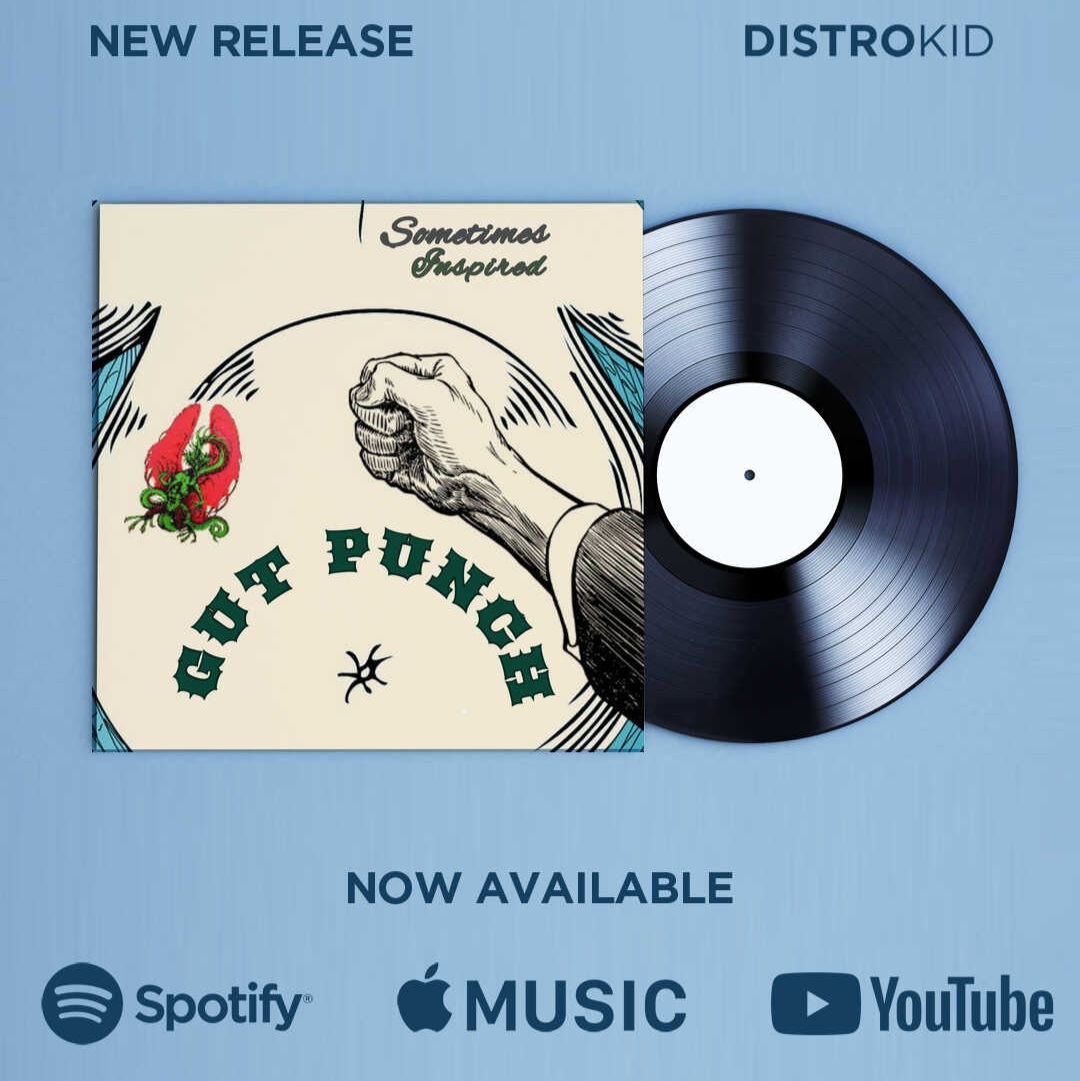 Gut Punch – Sometimes Inspired
---
Gut Punch is the first album released by Sometimes Inspired, an online collaboration between musicians RevRon P. and Alex Johnson.
This 7 song release is a result of the melding of diverse styles from two seasoned musicians and song writers. They have created new songs that combine the best of old school musicianship and songwriting with top-line modern music production and expression.

You can hear something fresh and new with the songs on Gut Punch, so give it a listen!
Songs on
Gut Punch

Funky Fresh
EZonME
Back In The Game
Doomberry Jam
She Won't Bite
Upside-down
Lets Do This
---
"Whatever you want to call it,
you will hear something that sounds familiar,
and yet is new and different"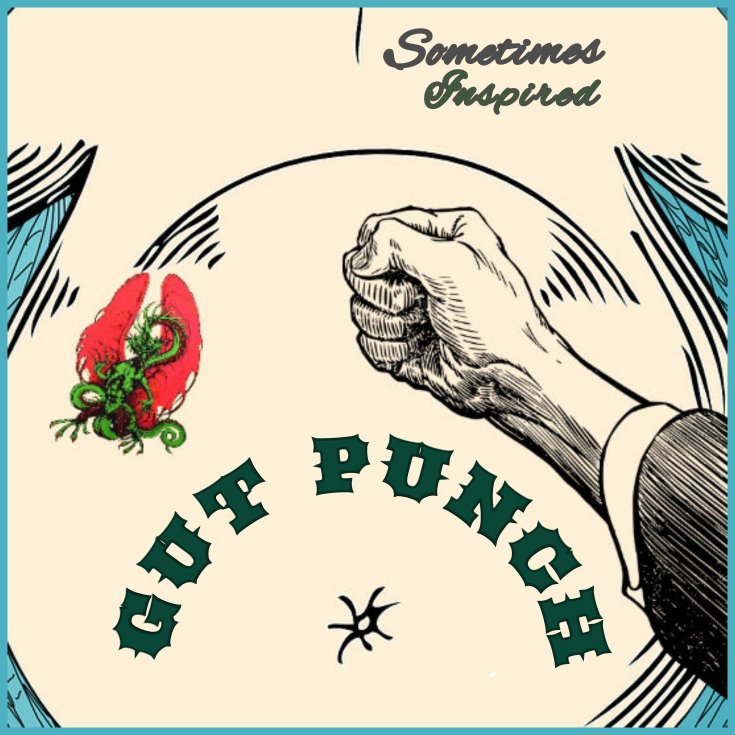 Gut Punch is released on
RevRon Records.
Click here for links to Spotify, Apple Music, iTunes and More!
You can hear the album on Spotify, Pandora,
and all your favorite music apps,
and you can buy any of the songs or album online at
Amazon, Apple Music, and other outlets.
---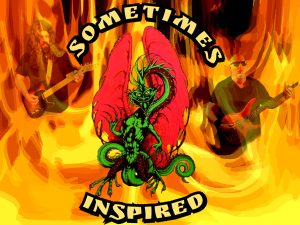 Sometimes Inspired:
RevRon P. – Guitars / Synths / Drums
Alex Johnson – Bass / Violin / Synths / Drums